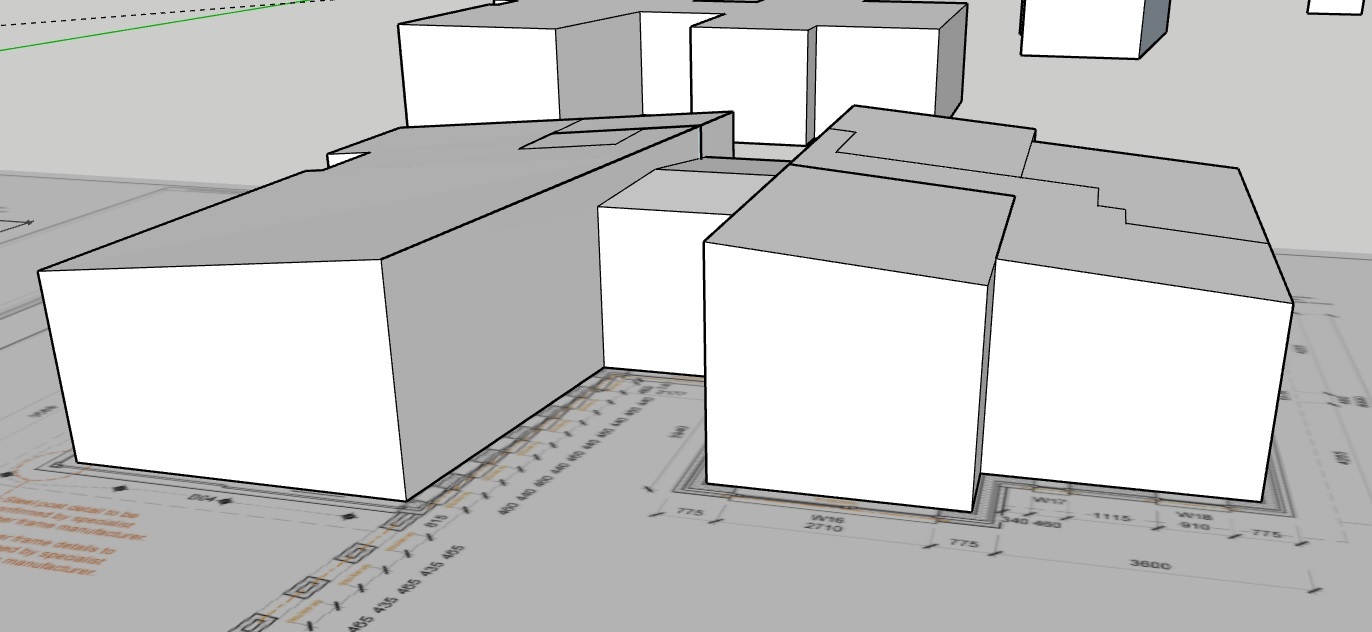 SAP & SBEM Calculations
Building Compliance Testing Limited can provide you with a fast and cost effective Stroma Certified SAP and SBEM Calculations.
SAP Calculations
SAP stands for 'Standard Assessment Procedure'. A SAP assessment involves using a calculation method to predict the energy performance of a building – this includes houses, flats and all other residential properties. However, it is not just required to have a SAP calculation carried out on a complete new build, it is also a requirement for certain extensions which exceed the threshold and any conversions.
This calculation works by assessing the level of energy which is likely to be used, taking into account the expected occupancy, and based on an average, comfortable way of living.
The calculation is a desk based assessment and is typically split into two parts:
The first part is the design stage. At this stage, the assessor will work up a preliminary SAP assessment based upon the proposed/assumed design and specification to see if compliance is met. If the dwelling is falling short of compliance, we work with our clients to find a solution which meets their requirements in terms or practically and budget. This is known as Predicted Energy Assessment (PEA).
SAP takes into consideration:
– Building materials
– Insulation values
– Thermal Bridging
– Heating and lighting
– Renewable energy technology 
Water Efficiency Calculations
Any new build or conversion dwellings must have a water efficiency calculation completed on them. The regulations allow for a maximum of 110 or 125 litres of potable water per person per day, depending on your location. This comprises internal water use of 120 litres (per person per day) plus an allowance of 5 litres per person per day for outdoor water use. Some local authorities will set lower targets, especially in London and the South.
Non-compliance with the above may adversely affect your Standard Assessment Procedure (SAP) calculation, and therefore could result in a lower Energy Performance Certificate (EPC) rating.
The calculation considers:
– Toilets
– Taps
– Washing Machines
– Showers
– Baths
– Dishwashers
– Water Softners
– Greywater Recycling and Waste Water Recovery
Other Services
We can also offer a variety of other specialist services through our Partners, including:
– TM52 Overheating Assessments
– U-value Modelling
– SBEM Calculations
-Energy Statements
Frequently Asked Questions
How do I prepare for a SAP Calculation?
In order for us to create your SAP and EPC, we will require the following:
The architect's building regulation drawings (floor plans, cross sections, elevations, site plan)
Construction specification details (such as a wall, floor, and roof build ups, heating systems, any
renewable technologies installed)
Window specification
Any renewable systems being utilised
We're friendly and knowledgeable bunch so why not get in touch for a chat. You can always contact Building Compliance Testing with any questions through phone, email or our online chat service.
Don't worry, we don't charge for advice given over the phone, so why not ask for a free quote?
01621 493 594 | contact@buildingcompliancetesting.com
Let's Talk About Your Project?